Partners in Prayer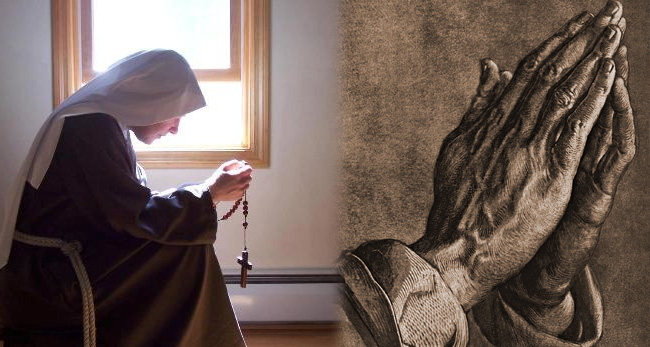 Do you want to tap into the power of prayer? If so, then you'll want to participate in the Dominican Sisters' Partners in Prayer program. Prayer is a response to God's presence. Our Sisters want to join with you in praying for your special intention.
Just drop us a note with your special intention or whom to pray for and why. You can get the information to us in the following ways.
Fill out the form below and hit the submit button.
Or send us a letter, and postal mail it to:
The Dominican Sisters' Partners in Prayer Program
c/o Holy Angels School
20 Reiner St.
Colma, CA 94014
USA
Additional Way To Request The Power of Prayer in Your Life:
E-mail your intention to: srleonarda@aol.com or sraurelia@yahoo.com
Fax your intention to Partners in Prayer at (650) 755-0258
Your intentions will be included in the daily prayers of the Sisters.